---
Nov 09 | 2023
Electrical steel production in US far from sufficient to support OEMs' electrification goals
A strong growth forecast for EV production in United States should drive demand for electrical steel in the country, which currently has an extremely limited production capacity of the strategic commodity.
According to S&P Global Mobility, hybrid and electric light vehicle production in the United States is forecast to grow at a compound annual growth rate (CAGR) of 17% between 2023 and 2030 to 9.8 million units. This is also going to drive demand for EV motors (e-motors) in the country, which we forecast will grow at a CAGR of 20% over the same period to 14 million units.
Besides its application in other industries, electrical steel is also used in the manufacturing of e-motors and chargers. Non-oriented electrical steel (NOES) is a key material used in the e-motor core. Its unique properties enhance motor efficiency, making it ideal for EVs. As per S&P Global Mobility, the average electrical steel quantity for a traction motor in an EV is 30 kg. The critical difference between the different motor types is in the NOES grade being used. For reference, mild hybrid motors use less than $10 of high-grade NOES, while battery-electric vehicles use anywhere between $60 to $150 per motor of an extension of high-grade NOES.
The US relies heavily on imports to meet electrical steel demand in many sectors including automotive, especially for certain high-quality grades and specialized products. Owing to limited domestic supply and suppliers of the product, the US currently imports electrical steel from countries such as mainland China, Germany, Japan, Korea, Sweden and Taiwan. Therefore, supply of electrical steel is now considered an increasingly critical input to OEMs' electrification plans.

Bidding war for US steel
Since late July, Pittsburgh-based United States Steel Corporation (US Steel) has been subject to a bidding war. From the US, steel companies such as Cleveland-Cliffs and Esmark have offered to buy the iconic steelmaker. Some media reports also suggested European company Arcelor Mittal is considering a bid. In late August, Esmark decided to scrap its bid, leaving only Cleveland-Cliffs in the race.
So why is US Steel an attractive asset? The company is going to be a key player for electrical steel in the US market. It is poised to commence production of its novel electrical steel product, InduX, at its Big River Steel facility during the summer of 2023. This facility has undergone a transformation, incorporating a new non-grain-oriented electrical steel production line, backed by a substantial investment of $450 million. The facility is now geared to yield an annual production capacity of 200,000 tons of InduX steel.
For Cleveland-Cliffs, a supplier of automotive-grade electrical steel in the country, acquisition of US Steel will allow it to further increase its production capacity of the product in the country with good growth prospects in the automotive industry. Cleveland-Cliffs itself is expanding production of electrical steel in the US. It invested $30 million in its Zanesville, Ohio, plant to expand production of NOES by the end of 2023. This investment will add capacity to produce 70,000 short tons.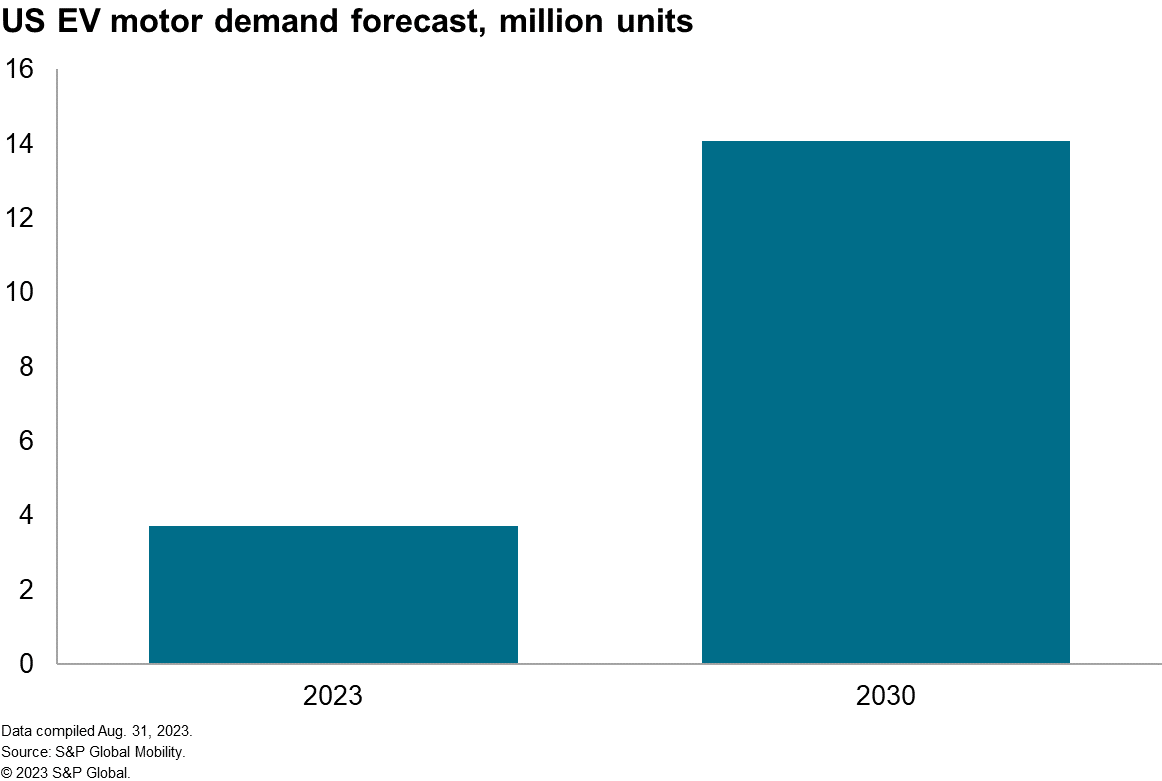 Production is growing slower than demand
Rising demand for electrical steel confronts a harsh reality: A limited global supply base is primarily concentrated in a few nations. This scarcity transforms electrical steel into a strategic commodity. The scramble for US Steel serves as a vivid illustration of the cutthroat competition to secure a consistent supply of this essential material.
Globally, the production of electrical steel is not growing as fast as its demand. The expansion of electrical steel production capacity is facing a considerable challenge owing to the constrained availability of crucial raw materials, notably iron ore, silicon and coal. These raw materials form the bedrock of electrical steel manufacturing, and their prices have been on an upward trajectory in recent years. Consequently, this surge in raw material costs has significantly escalated the overall production cost for electrical steel.
Furthermore, the production of electrical steel is a multifaceted and energy-intensive undertaking. This inherent complexity not only hampers rapid capacity expansion but also amplifies the overall cost of production. "Substituting soft magnetic composite (SMC) as an alternative to the conventional laminated steel construction for electrical motors has the potential to ease some of the demand constraints. This is because the utilization of powder metal in SMC construction results in a reduced overall reliance on silicon-alloyed steel. The foundry throughput of 2%-3% silicon-alloyed powder metal may be higher compared with steel sheets. However, any bottleneck in the supply of the alloy itself would still have a significant impact on the overall market. The challenge currently facing original equipment manufacturers revolves around finding ways to decrease the usage rates of silicon-alloyed steel on a per-vehicle basis," says Edwin Pope, Principal Research Analyst, S&P Global Mobility.
Efforts to increase production
The shortage of electrical steel can become a major challenge for the EV industry; however, there are a number of things that can be done to address this problem. Governments can provide incentives for the construction of new electrical steel mills. Steelmakers can invest in new technologies to improve the efficiency of electrical steel production. Additionally, EV manufacturers can collaborate with suppliers to develop innovative ways to reduce their electrical steel consumption. The reshoring and nearshoring of electrical steel production is a complex issue with many factors to consider.
In recent developments within the electrical steel industry, several prominent steel companies have unveiled substantial investments and product launches:

In the automotive domain, the demand for electrical steel is poised for a substantial growth. The transition to EVs, in particular, will be one of the key catalysts for this surge in demand. While there have been investments to increase production of the key material, meeting the burgeoning demand presents significant challenges.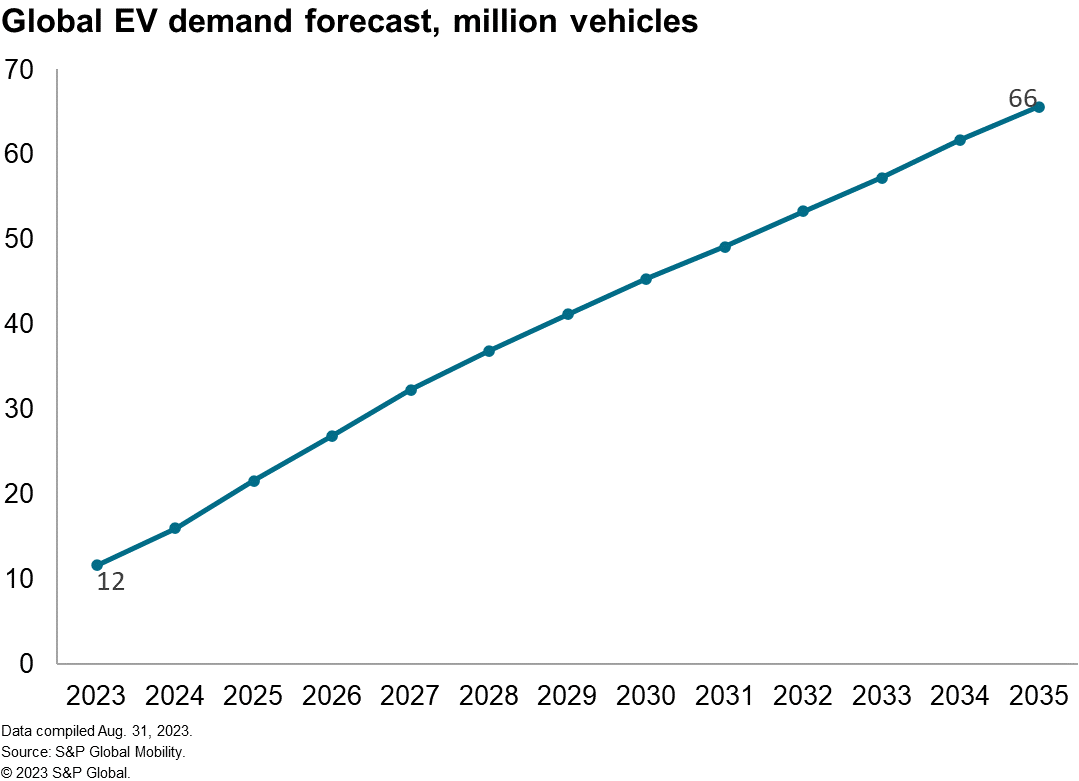 Globally, the EV industry is facing significant challenges in producing even 12 million units in 2023, despite the ambitious target of producing 66 million units by 2035. This is due to various supply chain issues, including a shortage of electrical steel. Without major investments in electrical steel production in the US, the supply-and-demand gap could rise dramatically in the years ahead, making US more dependent on external suppliers and external supply chain disruptions.
Author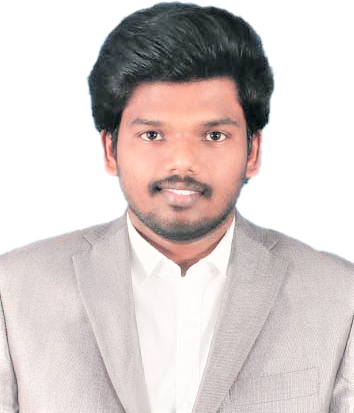 Porchselvan Subramanian
Senior Research Analyst
S&P Global
For more information, please click here